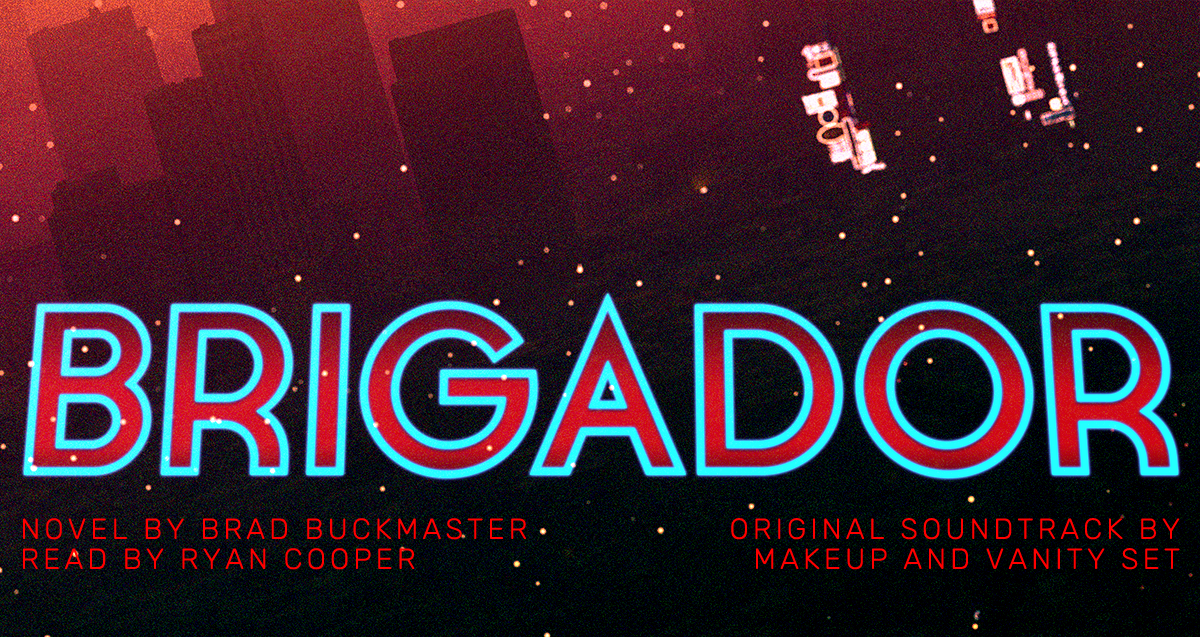 Brigador Soundtrack & Audiobook
A downloadable soundtrack for Windows, macOS, Linux, and Android
Available June 2nd
2 hours of original music by Makeup and Vanity Set.
Original book by Brad Buckmaster, read by Ryan Cooper.
Get the Brigador OST vinyl while copies are still available!
---
"...He saw Kroenig, calmly firing single shots on the move as though it was a day on the range. A gun truck went up with a shot through the fuel tank. The improvised turret on the bed of the truck flew straight up, cartwheeling through the air, its helpless gunner kicking at nothing, unaware that he was already dead.
Markovic whooped over the net from up ahead, and the wreckage of a bike came skidding out of a side street, missing a wheel.
It came to a stop just in front of Eddy, who kicked the machine with full force. Kinny expected it to sail through the air and crash into a high rise, then perhaps explode in a fireball, but it didn't. The entire structure of the bike just disintegrated with a sad crump, its component parts flung like confetti.
"Wooh, did you see that!" Markovic yelled over the squad net.
"On your left," Mirante stated, before the pair of them opened up on a bold truck that was barrelling down the same side street. Hundreds of holes appeared in its framework within a couple of seconds. The windscreen smashed, but the crew was hunkered behind the dash, driving blind.
The truck smashed straight into Markovic, who simply braced himself. A great screech married a smash as metal collided, and the truck crumpled all the way up to its crew compartment as the jovial trooper put his shoulder into it, driving the engine block into the crew members and pinning their legs.
Markovic skidded back along the ground, carving deep gouges in the concrete with clawed toes until the truck had run out of momentum, then stuck his gun arms through the opening of the windshield.
The truck crew burst like blood-filled water balloons under automatic fire, coating the hardy Mog in a sheet of gore. The buzzsaw report of his weapons chopped clean through the truck's bodywork and into a group of infantry that were following behind..."
---
BUY THE BRIGADOR GAME
Purchase
In order to download this soundtrack you must purchase it at or above the minimum price of $9.99 USD. Your purchase comes with a Steam key. You will get access to the following files:
Brigador-ost-audiobook.zip
1 GB
Download demo